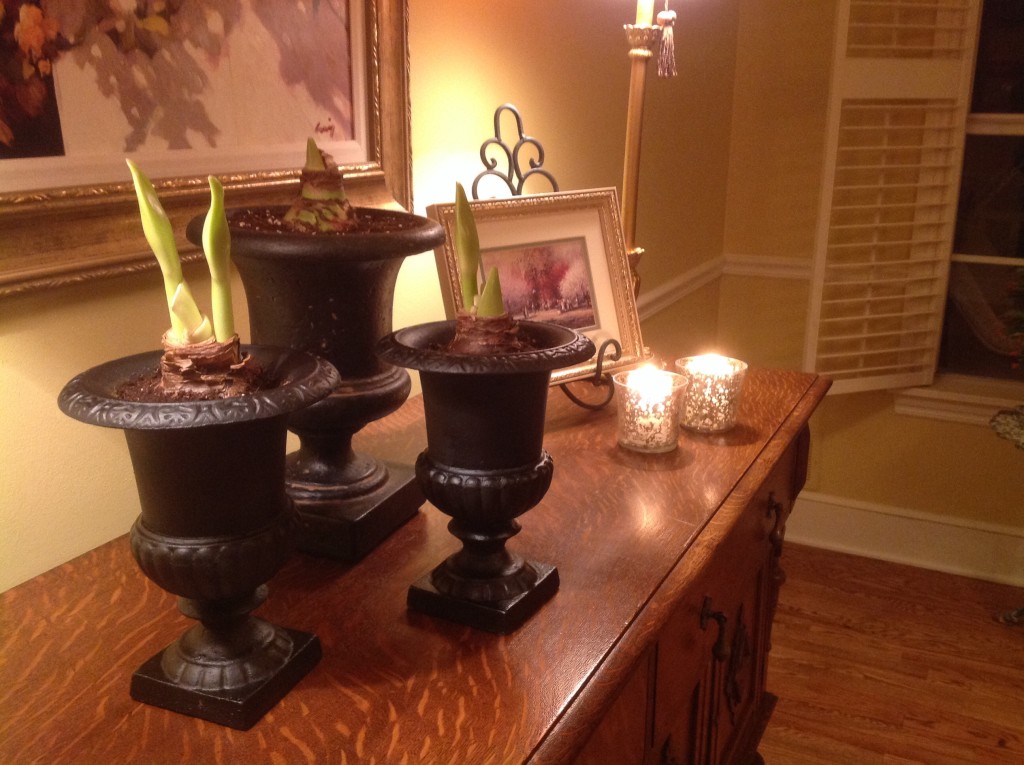 Several weeks ago before Thanksgiving I searched my local big box stores, discount stores, and nurseries for amaryllis bulbs. Bright red and mixed red/white ones are my favorites.  I haven't tried them in years but was just in the mood.  I had enjoyed several pins of amaryllis on Pinterest.  If you have no projects just check out Pinterest.  It will get you motivated!  Some of these pins featured the winter forcible bulbs in urns.  Loved the look!  In the fall I had purchased two small iron urns at an estate sale with my friend, Beth.  It occurred to me they would be perfect for indoor bulbs.  I cleaned them up with a wire brush and scrubbing.  Then I sprayed painted them black.  If I don't like something's color I paint it.  Now they are just as nice as new.
I found some "boxed for gift" amaryllis at a big box store.  Poor things were already growing much too fast inside the box.  I rescued them at a slightly discounted price. Larger bulbs were found at the nursery but too highly priced for what probably is a throw away bulb for me when finished blooming.  I planted them in regular potting soil and covered the area surrounding the bulbs with mosses purchased from a craft store to give the display a more finished look.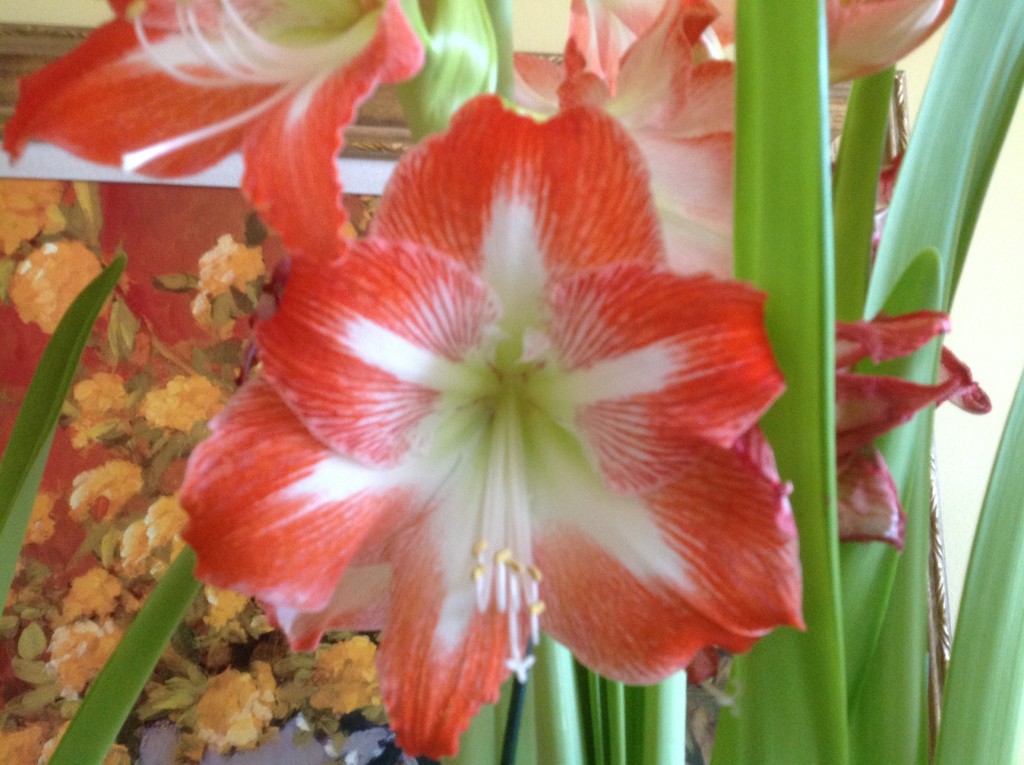 Now it is approaching mid January and the biggest bloomers are just happening.  They are lovingly carried about every fifth day to my laundry room sink for water and dripping dry.  All the pots I used have drainage holes and I take care to protect my furniture.  Two pots are made from a resin but have the sort of look as the two iron ones.  I am impressed with the blooms in this big resin pot.  I may try this again next year with a collection in the largest pot, but the singles were pretty too.  I think they are worth the effort.  So beautiful!  Give one a try next year.